Financial Options
When you visit Dr. Danny Dinh and Dr. Peter Cha at Family Smile Center LLC, we strive to provide you with a dental experience that is comfortable and simple from start to finish. This includes offering a number of payment and financial options to accommodate your family's needs. We accept the following forms of payment:
Credit cards (American Express, MasterCard, and VISA)
Cash
Checks
CareCredit (a third-party financing company that offers no- and low-interest monthly payment plans)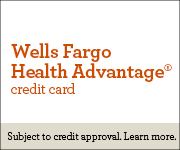 We also accept all types of traditional indemnity (freedom of choice) dental insurance plans, and we are in network with Cigna PPO, Delta Dental and United Concordia
Elite Plus Plan. For more information about dental insurance or any of our other financial options, we invite you to contact our dentists in Frederick, Maryland, by calling our office today. We are always happy to answer any questions you may have.
Patient Forms
At Family Smile Center LLC, we understand that your time is valuable. To save you some time during your first visit with Dr. Dinh and Dr. Cha, we have provided our new patient forms here. Simply click on the links below to download our forms and complete them before your first appointment with our dentists in Frederick, Maryland. We have also provided some of our other office forms to provide you with the information you need and help you feel prepared for your visits to our practice. If you need assistance, please do not hesitate to contact our friendly team today. We are glad to assist you!
Online Form
CONSENT Forms
Consent for Apical Surgery
Consent for CT Graft
Consent for Extraction of Teeth
Consent for Implants
Consent for Ortho
Consent for Root Canal
Consent for Wisdom Teeth
N2O Consent and Disclaimer

New Patient Forms
About Financial Arrangement
New Patient Form
Pediatric New Patient Form
Notice of Privacy Practices
Ortho Appliance Forms
Bionator
Halb Holding Arch Lip Bumper
Sagital Appliance
Schwarz Plate
Other Office Documents
About Warranties
FSC Brochure
Get Things Straight
Post Op Instructions
Gum Graft
Instructions Following Oral Surgery
Instructions Following Scrp Lavender
Post OP Final Crown
Post OP Root Canal
Post OP Temporary Inlay
Temporary Crown post OP
Waiver Forms
Waiver for Cleaning and Exam
Waiver for Cleaning and X-Ray
Waiver for Premedication