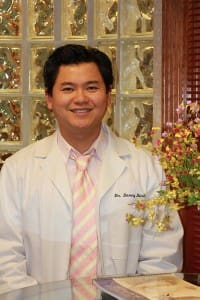 Danny H. Dinh, DDS
Dr. Dinh graduated in 2001 from the University of California San Francisco School of Dentistry. He began his private practice career in San Francisco before he moved to Maryland. He is a member of the Academy of General Dentistry and American Dental Association. Dr. Dinh is trained in all aspects of dentistry. He and his wife, April, who is also a dentist, reside in Montgomery Village. They are the proud parents of Miles and Camille. Besides dentistry, his interests are golfing, reading, and working out.
---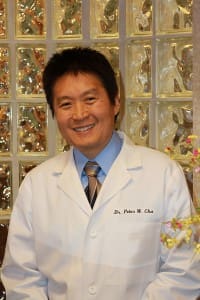 Peter W. Cha, DDS, MAGD
Dr. Cha graduated in 1986 from the Baltimore College of Dental Surgery, University of Maryland. Upon graduation he was inducted into Omicron Kappa Upsilon National Dental Honor Society. He is a Master of the Academy of General Dentistry and a member of the American Dental Association, Maryland State Dental Association, Frederick County Dental Society, International Association for Orthodontics, American Association for Functional Orthodontics, and International Congress of Oral Implantologists. Dr. Cha's extensive training enables his team to offer a full range of dental services, including cosmetic smile makeovers. He has been in private practice since 1986 with his hygienist wife, Sandy. They have two children, Amanda and Alex. When he is not practicing dentistry, he enjoys tinkering with computers, traveling, and playing in a Rock 'n' Roll band and his church band.
---
Meet Our Team Members
Our team is excited to welcome you to Family Smile Center LLC! Each member of our staff is friendly, caring, well trained, and experienced. We are committed to providing you with an exceptional dental experience, and to accommodate all of your family's needs, we speak English, Korean, and Vietnamese. To learn more about us and to schedule your next visit with our Cigna PPO dentists in Frederick, Maryland, we invite you to call or visit our office today. We look forward to seeing you soon!
---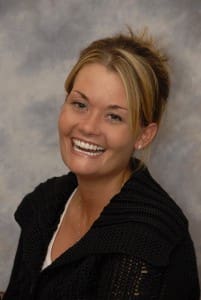 Aubrey Fox – Dental Assistant (CDA, QOA)
Aubrey began working at Family Smile Center LLC while completing her externship at Hagerstown Business College and has been with Family Smile Center LLC since 2006. She graduated from the HBC Dental Assisting Program with honors. Aubrey has attained her QDA, QOA, and RHS licenses. She enjoys expanding her knowledge and education in dentistry, particularly in dental surgeries. When not working, Aubrey enjoys spending time with her husband, doing DIY projects.
---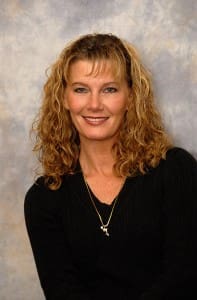 Cathy Ghanayem – Dental Assistant (QDA, QOA)
Cathy graduated from Hagerstown Business College in 2007. She is proud to say that she has been a member of the team at Family Smile Center LLC since 2007. She is RHS certified and earned her QDA and QOA certification. She interacts well with people and is eager to learn new things. Cathy is also a proud mom of two wonderful children. Her interests include family time, boating, snorkeling, vacationing, and collecting sand and shells from around the world.
---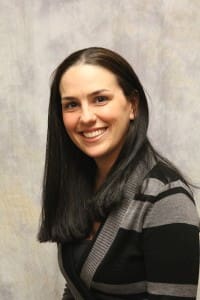 Ryann Johnson – Dental Assistant (QDA, QOA)
Ryann graduated from Hagerstown Business College in May 2008 and started working at Family Smile Center LLC in September 2008. Ryann has earned her RHS, QDA, and QOA licenses. She enjoys spending time with each patient and helping them achieve their dental goals. In her free time, Ryann enjoys spending time with her family, shopping, and travelling.
---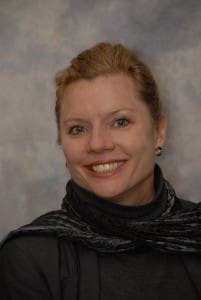 Laura Griffith – Dental Hygienist (RDH, BS)
Laura has been our team member as a hygienist since 2006. She came to us from Columbus, Ohio, where she worked full time in a private practice and served as an adjunct clinical faculty member for Columbus State Community College (Department of Dental Hygiene). Laura received her BS degree from Northeastern University and Forsyth School of Dental Hygiene in Boston, Massachusetts. She has enjoyed the opportunity to lend her dental talents on a mission trip to Belize. Her hobbies include travel, cooking classes, and showing her Leonberger Asian.
---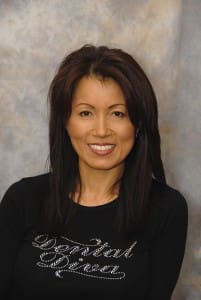 Sandy Cha – Dental Hygienist (RDH, BS)
Sandy graduated from the University of Maryland Dental Hygiene School in 1986 with a B.S. degree in dental hygiene. She has been practicing with her husband since 1986 and enjoys every minute of it. Sandy is committed to the idea of preventive dentistry and wants all of our patients to enjoy their smiles for life. She is a member of the American Dental Hygiene Association, Maryland State Dental Hygiene Association, and Frederick County Dental Hygiene Association.
---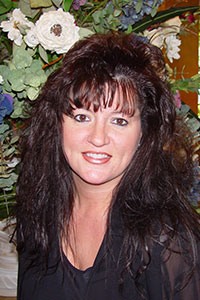 Kristi Yates – Scheduling Coordinator (CDA, COA)
Kristi has been with our office since 1987. She has served in the past as a clinical expanded duty assistant, orthodontic assistant, and receptionist. Her knowledge of clinical dentistry is an asset in her current role as a scheduling coordinator. Kristi can help patients with treatment plans and insurance questions. Her ability to multitask and interact well with our patients makes her a valuable asset to our practice.
---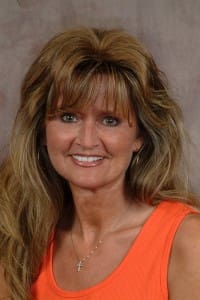 Shirley Roberts – Financial Coordinator
Shirley has been in dentistry for over 25 years and has been a vital part of the Family Smile Center LLC since 1994. She has served as a clinical assistant, orthodontic assistant, receptionist, scheduling coordinator, and office manager. As our most experienced team member, she plays the role of financial coordinator and helps our patients find ways to afford the needed dental care to obtain the smile of their dreams. Please direct your financial and insurance questions to Shirley. She can also help you with your treatment plan sequencing and scheduling.